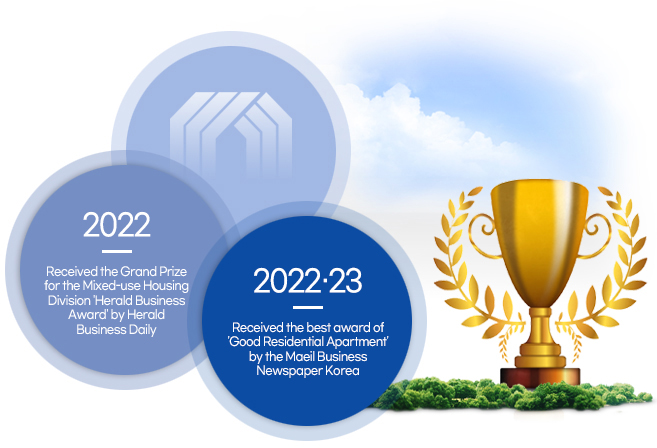 THE PRAISE OF OUR CUSTOMERS
CONTINUES ON EACH DROP OF SWEAT FORMED
IN JUNGHEUNG CONSTRUCTION.
JUNGHEUNG CONSTRUCTION HAS OPENED A NEW FUTURE OF RESIDENTIAL
CULTURE BASED ON THE GREAT TECHNOLOGY AND GREAT BUILDING CONSTRUCTION.
The history of a new residential culture begins at anywhere the hands of JUNGHEUNG reach. The company spirit of JUNGHEUNG is to build apartments in the position of customers above what our customers desire, which has been acknowledged by customers in diverse ways such as the selection for the best company. Now, with the continuous creative spirit and challenging spirit of JUNGHEUNG Construction, we will complete a new history of building structures beyond the limitation of human being.